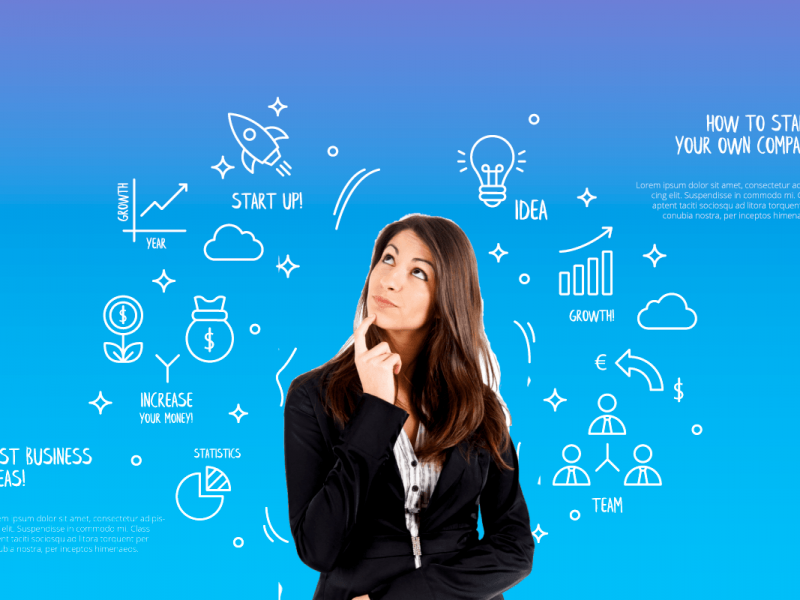 Do you have a business without a website?
We understand the reasons why you holds back building one for your business: "I'm not tech savvy", "they're too expensive", "I don't have the time", or the infamous "I have enough business and I don't need one". The reality is, you don't need to be tech savvy, getting a professional website for your business can be cheap and easy, and to make it easier for you – not having a website is costing you a lot of time and money.
Let's have a look… 81% of people research a business or service on the internet before making a purchase decision. That's 25.98 million people searching for businesses online. Yet, 48% of business owners listed as their #1 reason for not having a website. We're not statisfied, but we can see that there's a glaring disconnect here.
Still you are not sure if your business needs a website? Keep on reading…
1. Having a website will attract new customers to your business and will give you more business.
Look at these stats we like so much, we're mentioning it twice: 81% of people search online for a business before making a purchase decision. If you don't have a website, you have no chance to get captured with that market.
Your website can be available 24/7/365 even when you are most busy and not available. A website acts as your "always-available" business and advocate during and outside of office hours.
Websites help you convert more of your existing referrals, because most people still do their own research and compare you against your competitors.
---
2. Add instant trust to your business simply by having a website.
The 21st century consumer is a skeptic; in fact, 56% of people mentioned that they won't trust a business without a website. Having a good website dramatically boosts your credibility as a legitimate business.
First impression is the last impression and websites allow you to make a very strong impression with a well designed introduction for your business.
A website can help showcase your expertise and well maintained your business. A website can be your number one tool for standing out in a crowd.
---
3. It's not as hard, or as expensive, as you think.
You don't need to be tech savvy to get a website. Many web development companies have very simple signup processes which make the process quick and painless for you.
It can be very cost effective. Websites offer a better return on investment than any other form of advertising. If you're planning to market your business, a website should be your first priority. 
It is more like of investing your money and getting a business out of it will pay dividends by driving you new customers and building your brand. Plus, it's a legitimate business expense.
---
4. Having a website will end up saving you time.
Whether you're trading emails, taking calls, or sending out proposals – communicating with potential customers takes time. Your website can save you that time by providing answers to common customer questions and inquiries.What does this mean for you? You can spend your time doing more valuable things. 
---
5. Position yourself and stay in control of your brand.
A website acts as a platform for your messaging and shapes the online image of your business in a way that your social media channels cannot provide.
The platform allows you to position yourself in the market to get the exact type of customers you're looking for.
Sources:
Adweek, 81% of Shoppers Conduct Online Research Before Buying [Infographic]Behaviour and Information Technology Online, Attention web designers: You have 50 milliseconds to make a good first impression!Entrepreneur, It's 2016, But Nearly Half of U.S. Small Businesses Still Don't Have a WebsiteInscribd, 19 Bill Gates Quotes about Business and the Real WorldSalesforce, The Importance of Customer Reviews and How to Get ThemTurboTax, Computer Software and Website Development CostsVerisign, Whitepaper: Benefits and Barriers of Bringing a Small Business Online…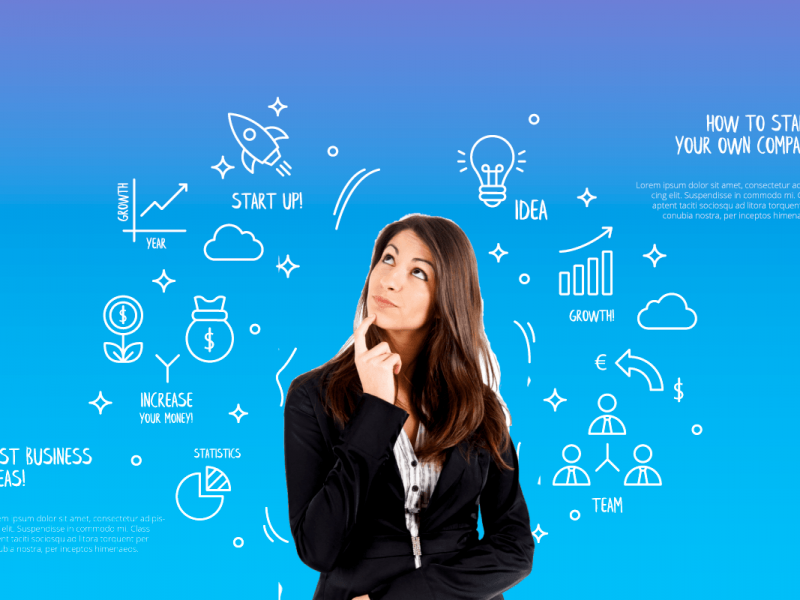 Should I have a website for my business?
Let's suppose you decide to see a well-known dentist in your neighborhood, and you search 'dentist near me' on your Google Chrome browser. ABC Dentist has a rating of 4.3/5 on google reviews and when you click the website tab, you are directed to their website where you are able to book an appointment online, view the clinic hours, list of doctors providing services, and much more. You decide to book an appointment but before you do so, you see XYZ clinic is only 0.9km away from your house, but they do not have a website. You call the phone number provided where you are placed on hold for good 15 minutes. You hang up the call and re-visit the website where you further read the clients testimonials and you feel satisfied to visit the clinic. You book an appointment online with ABC Dentist and receive a response promptly. See! It was as easy as slicing a potato. A website can provide so much more … 
Having a website means:
93% of consumer purchase of your business begins with a search engine of the intended website which statistics reveal that only 7% of your marketing is being showcased in the event you do not have a website. 
Have a website? Advertise professionalism. The example above describes this fact very well. If you want your company to showcase the services it provides, have a designated website ☺ 
Your potential client(s) can easily access the services you provide with minimal to no hassle. Now, who doesn't want this? 
Ever heard of the phase: a well-designed is directly proportional to providing you positive ROI? Well! A well-designed website fulfills the requirement of this strategy. Return On Investment; commonly known as ROI, is highly probable when you have a website readily available for your clients. Let's suppose you have had a website for your business for five years now where you have invested approximately $10,000 in designing and maintaining. You are likely to pay this back most likely with 1-5 sales. Your website can most likely generate more than five sales over the course of five years which supports the theory of positive ROI when you have a website for your business. 
So, are you wondering why not give your business ad on newspaper or any other social media marketing platform known for presenting advertisement content? 
Then answer to your question is pretty simple. 
How long does advertisement on newspaper and/or on social media platform last? 1 month, 6 months or let's say 1 year with you constantly posting the advertisement repeatedly. Here, you must also consider you are paying a fee for your advertisement to stay on top grounds plus the content you can showcase is very limited. Now, let's suppose you have a website. You are paying a very affordable maintenance fee where you can showcase wide variety of content, edit, improvise, remove, publish, re-publish ALL hassle-free. This is one of many benefits of having a website. Another great thing you would like to hear? NO positive ROI? No worries. If you don't make a positive ROI in one year, you have limitless time to showcase your business to generate and make return on the investment you made.
Does having a website open door to opportunities worldwide? 
Your answer is YES! 
Everyone, anyone has access to your website!!!
 Let's suppose you are intending to sell a product that can be sold online, you can showcase your product to every potential customer who visits your website, finds it useful and Voilà! IT HAS BEEN SOLD. A unique website can attract customers not only in the local areas, but also globally. 
Now you may ask, what if my product(s) cannot be sold online? Well! I have an answer for you. For example, you provide a type of service such as online tuition classes. Your potential customer from a different country than your local residency visits your website, reads the content and they are now impressed by the services you provide and decides to hire a tutor. They can do so by filling out the contact form which will promptly deliver an email to you or contact the customer service phone number for your business found in your website and decides to work with you. By doing so, they have hired a tutor internationally with minimal to no hassle. 
Above you can see, a well-designed website can truly open doors to infinite opportunities not just in your local geographical region, but throughout the globe. 
Let's suppose you decide to purchase a product, would you prefer to read the reviews prior to your purchase? 
Most of us would answer to this question as YES! 
Your website can function as a self-customer support service. Having a section or a category which provides answers to common questions and a column where the existing customers testimonials to your service are presented, it can truly shine light on the services you provide. A customer can read the reviews other customers have outlined about your product or services and decide whether to purchase your product or not. This example is very simple to us deciding whether to go for a dine-in at a certain restaurant. A friend recommending a restaurant makes us much more convinced to dine-in at a certain restaurant, a restaurant with high rating and customer overall satisfaction on their website makes an individual think they should consider dinning in their Correct? 
Also, a readily helpline phone number or a virtual chat tab can guide a customer to inquire about any concern easily and conveniently.  
A unique website for your business can do so much more. Don't wait any further. Contact us today and we can work collaboratively with you to implement effective interventions and strategies which will greatly assist in accelerating your business. Click here and contact us today.