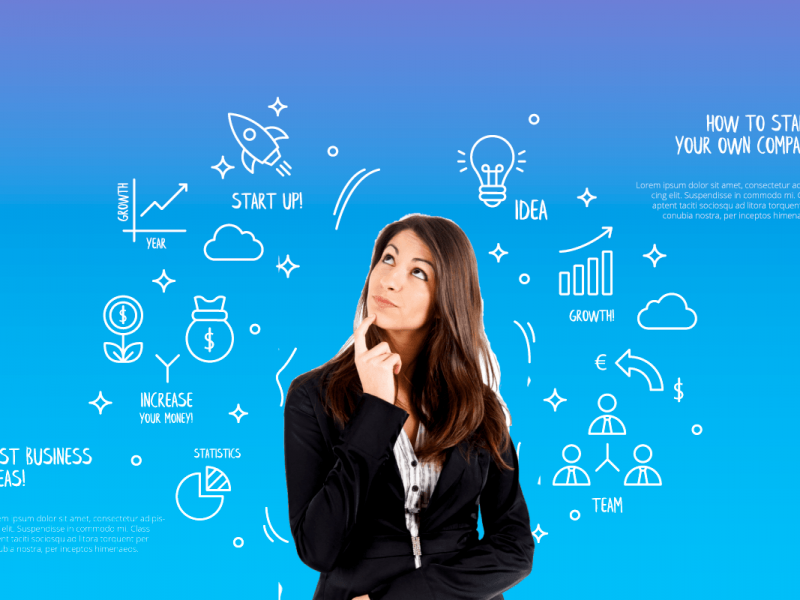 Should I have a website for my business?
Let's suppose you decide to see a well-known dentist in your neighborhood, and you search 'dentist near me' on your Google Chrome browser. ABC Dentist has a rating of 4.3/5 on google reviews and when you click the website tab, you are directed to their website where you are able to book an appointment online, view the clinic hours, list of doctors providing services, and much more. You decide to book an appointment but before you do so, you see XYZ clinic is only 0.9km away from your house, but they do not have a website. You call the phone number provided where you are placed on hold for good 15 minutes. You hang up the call and re-visit the website where you further read the clients testimonials and you feel satisfied to visit the clinic. You book an appointment online with ABC Dentist and receive a response promptly. See! It was as easy as slicing a potato. A website can provide so much more …
Having a website means:
93% of consumer purchase of your business begins with a search engine of the intended website which statistics reveal that only 7% of your marketing is being showcased in the event you do not have a website.
Have a website? Advertise professionalism. The example above describes this fact very well. If you want your company to showcase the services it provides, have a designated website ☺
Your potential client(s) can easily access the services you provide with minimal to no hassle. Now, who doesn't want this?
Ever heard of the phase: a well-designed is directly proportional to providing you positive ROI? Well! A well-designed website fulfills the requirement of this strategy. Return On Investment; commonly known as ROI, is highly probable when you have a website readily available for your clients. Let's suppose you have had a website for your business for five years now where you have invested approximately $10,000 in designing and maintaining. You are likely to pay this back most likely with 1-5 sales. Your website can most likely generate more than five sales over the course of five years which supports the theory of positive ROI when you have a website for your business.
So, are you wondering why not give your business ad on newspaper or any other social media marketing platform known for presenting advertisement content?
Then answer to your question is pretty simple.
How long does advertisement on newspaper and/or on social media platform last? 1 month, 6 months or let's say 1 year with you constantly posting the advertisement repeatedly. Here, you must also consider you are paying a fee for your advertisement to stay on top grounds plus the content you can showcase is very limited. Now, let's suppose you have a website. You are paying a very affordable maintenance fee where you can showcase wide variety of content, edit, improvise, remove, publish, re-publish ALL hassle-free. This is one of many benefits of having a website. Another great thing you would like to hear? NO positive ROI? No worries. If you don't make a positive ROI in one year, you have limitless time to showcase your business to generate and make return on the investment you made.
Does having a website open door to opportunities worldwide?
Your answer is YES!
Everyone, anyone has access to your website!!!
Let's suppose you are intending to sell a product that can be sold online, you can showcase your product to every potential customer who visits your website, finds it useful and Voilà! IT HAS BEEN SOLD. A unique website can attract customers not only in the local areas, but also globally.
Now you may ask, what if my product(s) cannot be sold online? Well! I have an answer for you. For example, you provide a type of service such as online tuition classes. Your potential customer from a different country than your local residency visits your website, reads the content and they are now impressed by the services you provide and decides to hire a tutor. They can do so by filling out the contact form which will promptly deliver an email to you or contact the customer service phone number for your business found in your website and decides to work with you. By doing so, they have hired a tutor internationally with minimal to no hassle.
Above you can see, a well-designed website can truly open doors to infinite opportunities not just in your local geographical region, but throughout the globe.
Let's suppose you decide to purchase a product, would you prefer to read the reviews prior to your purchase?
Most of us would answer to this question as YES!
Your website can function as a self-customer support service. Having a section or a category which provides answers to common questions and a column where the existing customers testimonials to your service are presented, it can truly shine light on the services you provide. A customer can read the reviews other customers have outlined about your product or services and decide whether to purchase your product or not. This example is very simple to us deciding whether to go for a dine-in at a certain restaurant. A friend recommending a restaurant makes us much more convinced to dine-in at a certain restaurant, a restaurant with high rating and customer overall satisfaction on their website makes an individual think they should consider dinning in their Correct?
Also, a readily helpline phone number or a virtual chat tab can guide a customer to inquire about any concern easily and conveniently.
A unique website for your business can do so much more. Don't wait any further. Contact us today and we can work collaboratively with you to implement effective interventions and strategies which will greatly assist in accelerating your business. Click here and contact us today.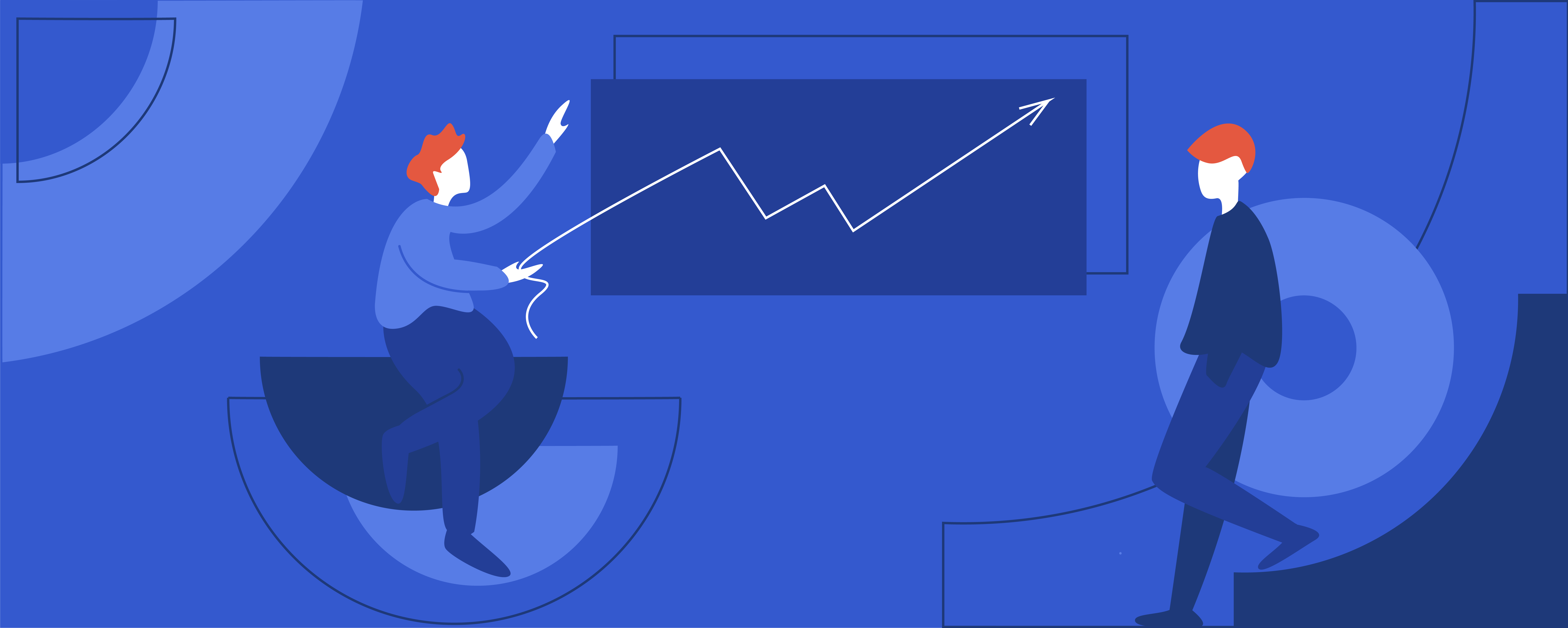 Big data is a huge buzzword in the tech world. However, it's not limited to it. Data analysis keeps spreading its influence through more and more industries. Suddenly, everyone realized that properly interpreted information is an extremely valuable business asset. That's why advanced analytics projects began to boom recently. Hunting for data specialists becomes fiercer. Data market investments in 2018 were estimated to reach $9 billion. So, data science market is rapidly growing, presenting opportunities for start-ups to enter the niche.
Having doubts? What if we tell you that 90% of all existing data in the world was created in the last 2 years? Despite such an impressing number, only 12% of companies use their data analytics.
For someone new to the industry, it may seem like companies are spending days and nights doing some heavy data analytics. And, of course, are uncovering unbelievable superhuman solutions. However, despite all the hype around supersonic power of data, 85% of data analytics projects fail. Wow, right?
Here's the untold truth about big data obsession: barely anyone knows how to build and use such projects in the right way. Often companies become fooled with giant analytics projects like Amazon and Netflix. However, succeeding in advanced analytics project is rather exclusive than average, and requires high-end efforts. The recent study by NewVantage Survey stated that 77% of companies report having serious difficulties with adopting data analytics and AI technology.
Surprisingly, big data projects rarely fail due to lack of budget. In fact, companies often get lost in details and technical aspects. They lose sight of the big picture, which turns out to be an indispensable part of data analytics projects.
Let's take a look at the most common reasons why your data analytics project could fail:
You don't have the main goal
Imagine you've spent a hilarious amount of time, money and resources to build up a Titanic. And then, it just aimlessly wanders around the waters with absolutely no direction. Dumb feeling, right? Same thing with a data-driven project. While setting a purpose may seem evident, many companies either neglect it at the very start or slowly steer away from it in the process.
Analytics projects are extremely complex by nature. It involves multiple stages of the investigation, transformation, interpretation, and visualization of data. Besides, all of it has to be put into a sustainable framework and result in valuable solutions for your customers. Shortly, it's difficult.
That's why companies often make a huge mistake sinking in operational and technical formations. Actually, losing sight of the final goal is the main reason why most data analytics start-ups cripple. Make sure to set a rigid strategy before you hire technicians and invest in expensive research tools.
Your data lacks quality
Obviously, there are different sorts of data. Everything seems to be extremely oversaturated with data. However, in the world of information, you have to know how to separate relevant information from the average rubbish. Finding a jewel in the dunes of sand requires dedication and knowledge.
Of course, it wouldn't be a real world if we all have done everything right. That's why some companies succeed, and others fail. To provide genuinely useful, insightful data, you have to dive deep. Put some extra effort into getting lean and valuable information, and in combination with the right analysis it will pay off.
You're not trying to solve your customers' problems
Let's get back to the business part again. Put yourself on your customer's place. What do you expect from a company that provides data analytics for you? Definitely not vague and uncertain conclusions. When companies invest in big data, they want to make sure they not only get insights but also valuable solutions to resolve their problems.
Make sure to clarify worthy, helpful resolutions for your customers. To accomplish this, speak out all the details and expectations of your partnership to deliver the best experience.
You neglect the overall project strategy
Data analytics projects require heavy tech support and constant maintenance. No wonder it's crucial to have skillful, experienced developers, and focus on technical solutions. Especially considering how costly and devastating errors can be in advanced analytics projects.
The case with the UK National Health Service project is probably the largest and the most expensive data project failure. The attempt of putting all patients records into a centralized system miserably broke down, flushing $15 billion. So, data projects errors cost a very high price.
Of course, data startups are well-aware of the potential risks and try to avoid it at any causes. That's why companies overconcentrate on the 'behind-the-scenes' part while neglecting the big picture. Google and Netflix primarily succeed because of the formed vision and strategy, and not just the financial part.
Undoubtfully, the progress of a data analytics start-up hardly depends on managing tech operations at the highest level. However, ignoring a wholesome strategy, business objectives and customer-driven practices are likely dooming you for failure. Strive to balance both business and operational aspects, stick to a solid strategy, and rock!